Wednesday, 26 September 2012 16:00
American Red Cross Brand Standards Professional Version Featured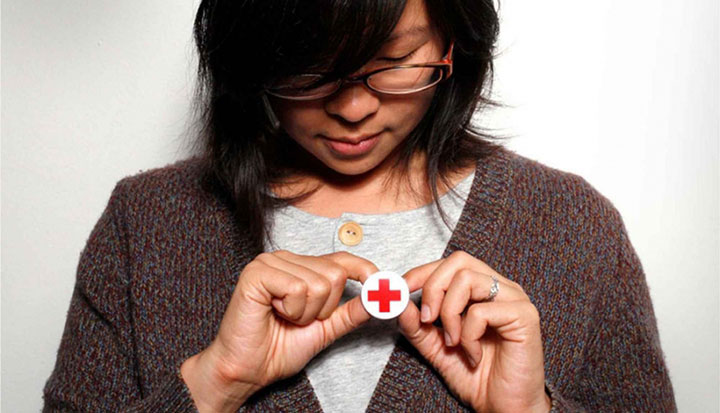 This brand identity system is designed to drive reconsideration of the American Red Cross as a world-class 21st-century brand.
With your help, we will steward and protect an unmistakable visual identity that unites our organization's many activities.
The Mission Statement for the American Red Cross was recently updated by the Board of Governors and will be shared with the organization in early 2012.

This guide contains tools, inspiration and examples to help you implement the identity system.
Contents. . . . . . . . . . . . . . . . . . . . . . . . . 4
Mission. . . . . . . . . . . . . . . . . . . . . . . . . . 7
Principles. . . . . . . . . . . . . . . . . . . . . . . . 8
Essence. . . . . . . . . . . . . . . . . . . . . . . . 11
Our brand. . . . . . . . . . . . . . . . . . . . . . . 12
Brand attributes. . . . . . . . . . . . . . . . . . 14
Look and feel. . . . . . . . . . . . . . . . . . . . 16
Tone of voice. . . . . . . . . . . . . . . . . . . . 18
Brand elements. 20
Logo suite overview. . . . . . . . . . . . . . . 22
Button logo. . . . . . . . . . . . . . . . . . . . . . 24
Classic logo. . . . . . . . . . . . . . . . . . . . . 26
Wordmark. . . . . . . . . . . . . . . . . . . . . . . 28
Internal spacing and clear space. . . . 29
Spanish logo suite. . . . . . . . . . . . . . . . 30
Sizing . . . . . . . . . . . . . . . . . . . . . . . . . . 32
Separating the button from the
wordmark . . . . . . . . . . . . . . . . . . . . . 33
Logo elements dos and don'ts. . . . . . 34
Region and chapter lockups. . . . . . . . 36
Locator button on maps. . . . . . . . . . . 37
Sub-branding. . . . . . . . . . . . . . . . . . . . 38
Major gift program levels. . . . . . . . . . . 39
Campaign, co-branding and
sponsorship considerations . . . . . . 40
Color proportion . . . . . . . . . . . . . . . . . 42
Color usage. . . . . . . . . . . . . . . . . . . . . 43
Color breakdowns. . . . . . . . . . . . . . . . 44
Secondary color palette inspiration. . 45
Color usage examples. . . . . . . . . . . . . 46
Typography. . . . . . . . . . . . . . . . . . . . . . 48
Typography examples. . . . . . . . . . . . . 50
Handwriting. . . . . . . . . . . . . . . . . . . . . 52
Blood Services tagline . . . . . . . . . . . . 54
Card graphic . . . . . . . . . . . . . . . . . . . . 56
Photography overview . . . . . . . . . . . . 58
Photography considerations. . . . . . . . 59
Moments photography . . . . . . . . . . . . 60
Portrait photography — Participants. . 61
Portrait photography — Supporters. . 62
Creating supporter portraits. . . . . . . . 63
Objects photography — Found. . . . . . 64
Objects photography — Iconic. . . . . . 65
Photo implementation styles. . . . . . . . 66
Using photo borders on images. . . . . 67
Photography dos and don'ts . . . . . . . 68
Cross pattern. . . . . . . . . . . . . . . . . . . . 70
Activations . 72
Resources. 94
Co-branding guidelines . . . . . . . . . . . 95
Trademarks. . . . . . . . . . . . . . . . . . . . . . 96